Welcome to day six of the 2013 K-12 Online Conference! All presentations are listed and linked on our main conference schedule.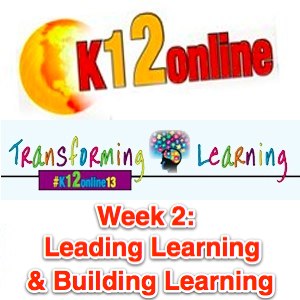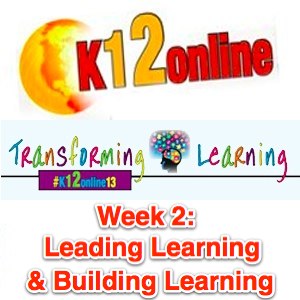 Day 6 presentations include:
LEADING LEARNING

Larry Ferlazzo:  Leading Learning Keynote – Developing Leadership in Classrooms, Schools and communities
Jenny Rankin: If You Want Data to Transform Learning, Present It as "Over-the-Counter"
BUILDING LEARNING

Sylvia Martinez and Gary Stager: Building Learning Keynote – Making the Case for Making in Schools
David Lockhart: 20 Creation Apps in 20 Minutes
If you're not already, be sure to follow us on Twitter and "like" us on Facebook. Subscribe to our email list if you're not already receiving email updates from us. Also remember all video presentations are available in iPad / iPhone / iPod touch compatible format in our iTunesU Portal! If you tweet about the conference please use the Twitter hashtag #k12online13.