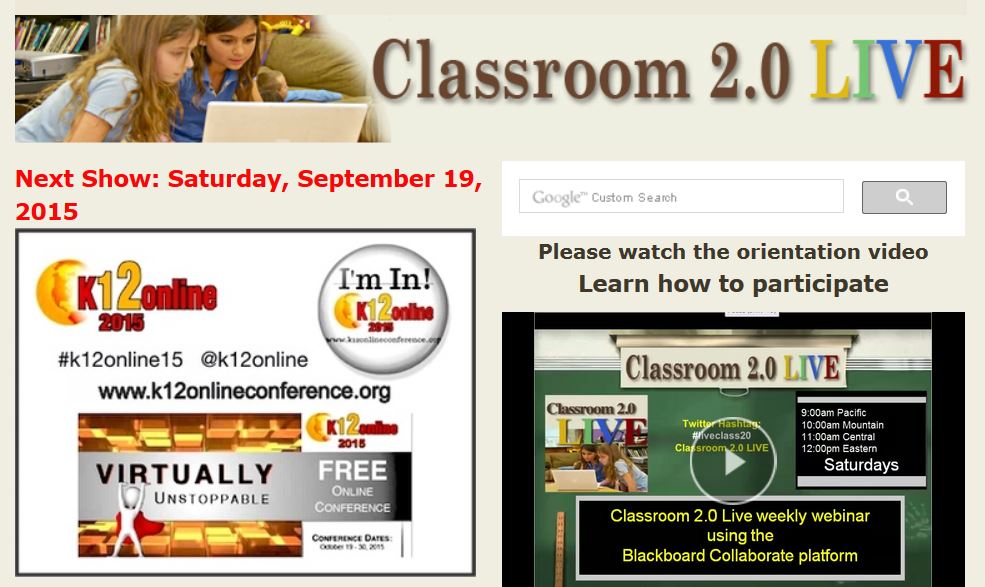 This Saturday, Sept. 19 at 9am PT/noon ET, the K12 Online Conference will be on Classroom 2.0 LIVE to talk about this year's event.
We'll be giving an overview of the conference and talking about this year's line-up including our keynotes, strands, and opportunities to participate. And if any of our presenters would like to join in to give a quick preview of their sessions, we'd love to have you!
Please join us at http://live.classroom20.com/ and spread the word across your networks!