Welcome to day three of the 2013 K-12 Online Conference! All presentations are listed and linked on our main conference schedule.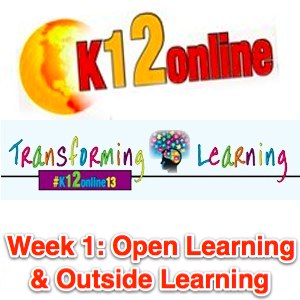 Day 3 presentations include:
OPEN LEARNING
Alan Hudson: The planning and development of a free online resource – "˜A Trifling History of the Moving Image'
Bill Fitzgerald: Bread and Butter: Civilization, Toast, and Open Content
OUTSIDE LEARNING

Tricia Fulgelstad: Making and Sharing Fugleflicks (student-created, art-related movies)
Leslie Pralle Keehn: 5 Themes of Geography: Local to Global
If you're not already, be sure to follow us on Twitter and "like" us on Facebook. Subscribe to our email list if you're not already receiving email updates from us. Also remember all video presentations are available in iPad / iPhone / iPod touch compatible format in our iTunesU Portal! If you tweet about the conference please use the Twitter hashtag #k12online13.